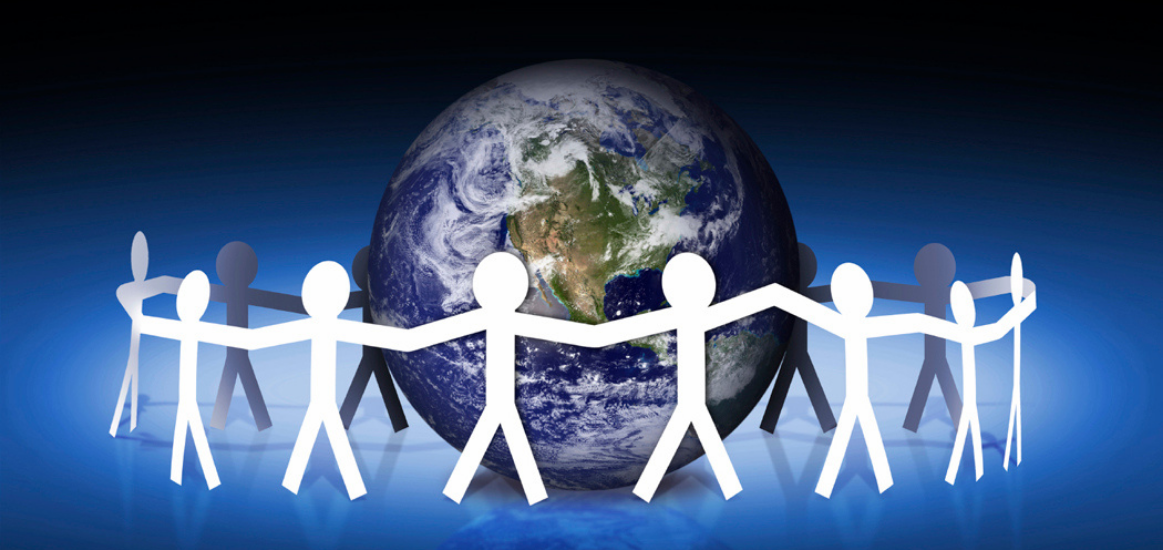 Leadership 2020: 10 Workforce Trends + 10 Critical Leadership Competencies
Building on the theme of our last blog on Future Work, we look at ten trends that are shaping the employment landscape in the next decade. Out of these trends, we identify ten leadership competencies that we think will be critical for 2020 leaders. Our ten trends and ten competencies have been compiled from a literature review that includes whitepapers, research reports, government(s) data sources, studies and surveys, books and more, tapping the minds of leading authorities in each of the ten trend areas (see graphic below). We've also included our recommended reading if you're interested in learning more. We hope this post stimulates your thinking about whether your current and future leaders are prepared for 2020 and beyond.
10 Workforce Trends
We are living in a time of exponential change. The world of work is changing at an unprecedented rate. By 2020 the workforce will look significantly different than today. For example:
Employee Diversity: There are five generations and much greater cultural diversity in the workplace than ever before, leading to a broader set of values and beliefs than today.
Employment to Deployment: One in two workers will be contingent and talent will be deployed and redeployed from around the world as internal and external labor becomes more mobile. Teams will form to tackle projects, after which they will disband. Work will be done anywhere, anytime in the world.
Knowledge Work and Skills Shortages: Three in four jobs will demand higher entry level qualifications as the demand for "knowledge workers" grows and the march towards a knowledge and service economy completes its course. Skills shortages will challenge growth and innovation, especially among STEM (science, technology, engineering and math) career workers.
Technology: One-third of all data will live in or pass through the cloud. Technology will connect employees, partners, clients and prospects, making collaboration, transparency and communication vital for success. Information will need to flow faster and in all directions. Robotics, machine learning and AI will impact labor markets and the skills demanded of its workers.
Sustainability: An organization's lifespan will drop from 45 years to less than 10. To survive, organizations will need to be agile, innovative and demonstrate sustainable practices that are socially responsible.
10 Leadership Competencies
How will this impact the 2020 Leader? Organizations must radically rethink all of their stakeholder interactions, especially those involving their human capital. This includes how to acquire, deploy, develop and retain their people. Bold leadership characteristics will be required to ensure your business adapts and thrives. From our research, we've distilled the following competencies that we think will be critical for the 2020 Leader:
Collaborative orientation
Developer of people
Future focus
Innovative/creative champion
What is your organization doing to prepare your current and future leaders and how many of these competencies are being developed? Included below are some of our top picks to learn more and to stay up to date with the trends and how organizations are responding.
Recommended Reading & References
The New Leadership Literacies: Thriving in a Future of Extreme Disruption and Distributed Everything Bob Johansen. Sept 2017. Written for current, rising star, and aspiring leaders; talent scouts searching for leaders; and executive coaches seeking a fresh view of how leaders will need to prepare, this book provides a vivid description of the ideal talent profile for future leaders. Download a sample chapter and hear Johansen speak about his latest book.
The Future Workplace Experience: 10 Rules For Mastering Disruption in Recruiting and Engaging Employees. Alice Maitland & Kevin Mulcahy. Nov 2016 (new and expanded edition.)
The latest edition of this book, originally published in 2011 covers the latest developments transforming the world of work, and demonstrates how pioneering organisations are adapting to rapid advances in communications technology, demographic shifts and changing attitudes to work. The Future Work  website includes videos and updates from Alison Maitland and Peter Thompson, with whom she co-authored the first two editions of Future Work: Changing organizational culture for the new world of work.
The Perfect Labor Storm Blog – Workforce trends that will change the way you do business. Dr Ira S. Wolfe – author of "The Perfect Labor Storm: Why Worker Shortages Won't Go Away". This blog is a top 100 HR Blog.
. 

The Future Workplace Experience: 10 Rules For Mastering Disruption in Recruiting and Engaging Employees

. Jeanne Meister and Kevin Mulcahy. December 2016.
Includes results from over 2,000 HR leaders and hiring managers in 10 countries. Exclusive research, practical tools and reflective questions for how organizations, teams, and individuals can best prepare for the future workplace.
The Shift – The Future of Work is already here. Lynda Gratton. July 2011
Lynda Gratton is a professor at the London Business School and has been named the number 12 business thinker (out of 50). She identifies five forces that will fundamentally change the way we work in the next 10-15 years: globalization, society, demography, technology and energy. You can download free chapters and a workbook from this site. Her blog is also an offshoot of her book.  
Transitioning to Workforce 2020. Cisco Whitepaper. 2011
This whitepaper explores disruptive trends (globalization, demographics and technology), transformations in work and workers and what this means for organizations and leadership.
The 2020 Workplace – How Innovative Companies Attract, Develop and Keep Tomorrow's employees Today. Jeanne C. Meister and Karie Willyerd. May 2010. See also Meister and Willyerd's blog from the book at 2020 Workplace Blog.