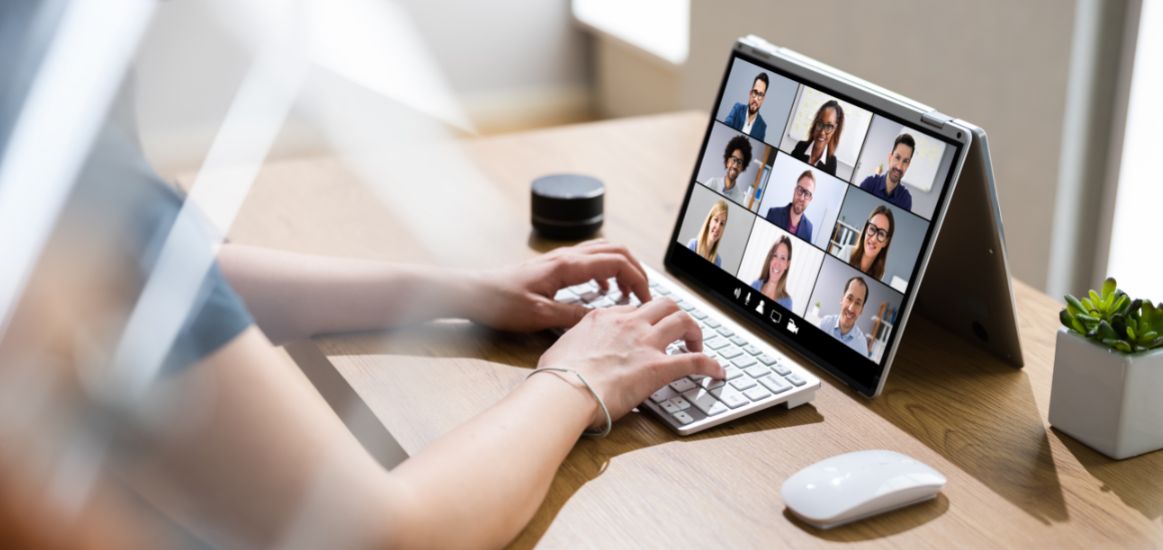 Coach's Corner: Q&A with Linda Bodnar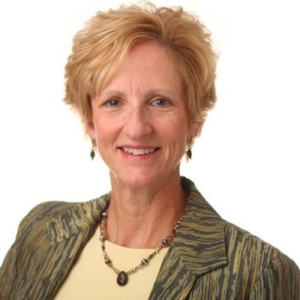 This month we are featuring a special Coach's Corner blog with a coach that has been with AJO throughout the past two decades: Linda Bodnar. As AJO celebrates its 40th anniversary year, we are honored to learn from Linda's leadership coaching insights while also exploring how the practices of coaching have evolved over the years.
Linda's experience includes executive management development roles at Prudential Financial, Verizon and Nabisco. With a focus on leveraging strengths and identifying strategies to increase effectiveness, Linda is an expert in assisting executives in attaining lasting improvements in their leadership efforts. Here we learn from her valuable experience and explore how the field of executive coaching has changed, and how it hasn't, over the past 20 years.
AJO: What's a workplace trend that you have seen change through your time with AJO?
Linda Bodnar: There are a number of ways in which today's workplace differs from years past. In particular, we have had to adapt to a much more remote and hybrid workstyle by building techniques to engage and connect with employees in a virtual era. Technology too has evolved greatly in recent years and now plays a vital role in how we work, collaborate and engage. Leadership has had to learn to embrace new ways to lead in a technology-heavy workplace to find those unique and meaningful ways to connect with employees and peers.
It's important to recognize that technology and the virtual work reality of today has blurred the lines of work. Work now takes place from anywhere, at all times. Employees are expected to do more, work longer and respond faster, impacting traditional work/life boundaries. If not managed with recognition, this can have a negative impact on employee fatigue, workplace culture and even productivity.
It's important for leaders to purposely set boundaries, and encourage their teams to do so as well. Take time out, like a "drive time" even if you're not commuting, so that you can decompress and enter home life with a fresh perspective. Don't consider it as finding a work/life balance but more a work/life fit. It shouldn't be a scale (where one side must give while the other side takes) but an integration of work and life so that both can excel.
AJO: How has the workplace changed in the past two decades and what has been gained, or lost?
Linda Bodnar: With new ways of work – including virtual, remote and hybrid work – has come unprecedented work flexibility. This offers significant gains for our wellbeing, our family time and our career choices. But only when you don't lose sight of the other key aspect of the productive workplace: connection.
Particularly for emerging leaders, a virtual and remote-work environment can make it more challenging to remain visible and to find increasing opportunities to learn and grow. You don't just run into people in the hall, or have the more organic opportunities to grab lunch or "sit in" on a meeting. Leaders looking to grow in remote-heavy cultures need to purposefully build their networks, engage mentors and show their enthusiasm for new tasks and challenges. Standing out now takes a much more concerted effort than it did in the early 2000s.
AJO: What can workplaces learn from years past on developing and strengthening company culture?
Linda Bodnar: It can be important to not let the concept of collaborative work go overboard. In roles that require co-creation, collaborating makes sense. But, there are also times that leaders need to be directive and decisive. Too much collaboration, or decisions by committee, can diffuse responsibility and slow down the business. Many organizations have found that over time they can become too matrixed, where employees have multiple leaders to please. This can have a negative effect on your ability to move the business forward. Collaboration has a time and a place. So too does leadership and clear direction. If an organization finds itself too slow to react or make decisive moves, it may be time to roll back to a time where decision making was more clear.
Leaders today tend to also be individual contributors, having to balance their day-to-day responsibilities with their strategic, big picture, and future-oriented leadership roles. Often, they've become leaders because they are very effective at doing the jobs they have been tasked to lead. But as these leaders assume their executive roles, developing individuals and teams can often fall off the list. The tendency can be to just do the work themselves, without grooming emerging talent. In these instances, it's important to make the effort to move from doing to leading so that individuals and teams are empowered to grow.
AJO: Is culture harder or easier to build today than it was in the past? How?
Linda Bodnar: Culture in a remote and hybrid workplace is much harder to create. But remember, culture will develop regardless of whether you do it with purpose or not. You must be mindful and focused on building the culture you want, or it will build on its own without the results you might desire.
Establishing culture is particularly difficult in times of organizational transformation. Whether integrating companies, or just teams, integrating cultures can be particularly challenging. Some workplace cultures can be dominate, while others that may be vital can be overrun. Ensure that when integrating organizations, departments or teams that you take the time to find what the new culture should look like. Building a new culture together can be much more effective than forcing old cultures on new players.
AJO: Is there anything today's leaders do better than 20 years ago?
Linda Bodnar: In general, I have found today's leaders to be more enabling and inclusive. They are more aware of the soft skills they need to employ in order to effectively lead the individuals on their teams and are more mindful of the team culture they are creating. Many of today's leaders are also thinking more about their legacy and how they can make a difference, not just in their company or career, but in the community and world around them. This is a very encouraging evolution of executive leadership and it is having a positive ripple effect across organizations in nearly every industry.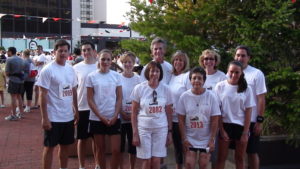 AJO: What is your favorite memory from your 20+ years of working with AJO?
Linda Bodnar: I consider AJO to by my home base. It's a company that is always welcoming, inspiring and giving. Some of my favorite memories are when we would get together as a team to do the Verizon charity run or do team-building events in cooperation with local social programs. One time we worked together to build rocking chairs for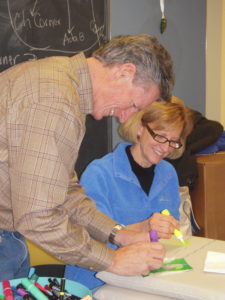 Cornerstone Family Programs in Morris County, NJ, an organization that is focused on "strengthening communities by helping people build better lives."
Each time, I was always warmed by the philanthropic spirit of the entire, extended AJO team. It's a company that over the years has truly embraced its own expertise by purposefully building the culture that continues to engage and inspire its employees and partners. This continues to persist, 40 years in!
Read more insights:
Coach's Corner: Q&A with Shana Lory