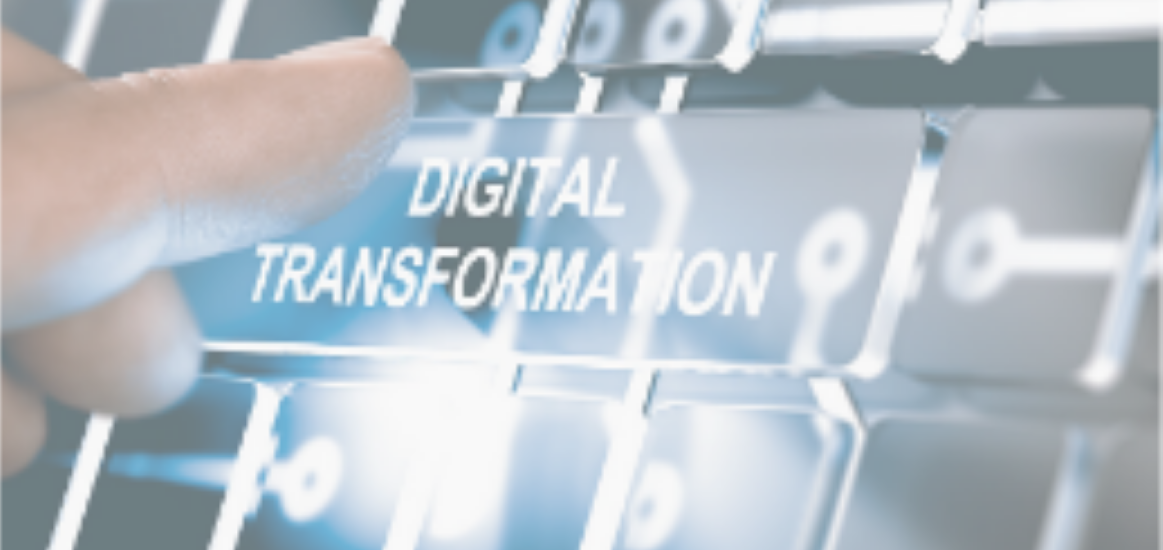 What Is Your Company's Digital Transformation Strategy?
A common question company leaders get nowadays is: "Does your company have a digital transformation strategy?" Regardless of how well-prepared you are to answer this question, a digital transformation strategy or form of digital change must be underway with specific attention to the people and the customers with whom you work.
In this guest post, Michael Kelly explains what it means to have a digital transformation strategy and plan, including the key things to consider when putting them in place. He addresses how industries are being reshaped, the impact on jobs, and HR's role in reshaping the customer and employee experience.
Even if you don't have a full-blown digital strategy with an accompanying action plan, you must have bought at least two or three new software packages or subscriptions and downloaded several mobile apps to keep up as an employee and consumer. But, digital transformation is not about new software or strictly about new sales, marketing, and service strategizing, although these elements certainly play a big part in it.
How to turn your shifting awareness into tangible action
Above all, having a digital transformation strategy means possessing a changing awareness and adopting new ruling principles about what it means to do business and communicate in a world overflowing with technologies.
In terms of concrete, tangible business innovation, digital transformation can mean many things because the impact of new software is limitless, and development companies have definitely not had their final say.
Since creating a 
digital transformation strategy
 encompasses a mindset change and, very likely, fundamental changes to your current business model, input from those with expert technical knowledge, including a consulting partner, can invariably help. However, if you want to get to the basics of digital transformation before you ask for expert help, or don't have the resources to enlist that help, these insights may help you initiate and manage the process smoothly.
Here is what you need to keep in mind when designing your company's digital transformation plan and strategy:
1. Deliver highly personalized, individualized experiences
Marketing has always been about earning new customers and doing it faster and better than the competition. Since digitalization enabled quick communication and hyperconnected businesses, customers are getting accustomed to getting exactly what they want, as quickly as they want it. Having the means to track and learn what each person wants, for example, by AI-based predictive marketing, as well as be able to deliver it in the nick of time, makes customers spoilt for choice. Yet is also gives business far greater chances to impress and retain customers by 
personalizing
 brands, products, and services for each individual customer.
2. Ensure business readiness through real-time reacting
A good (or a bad, to that matter) word spreads fast. It spreads even faster via email, websites, and social media. Companies need to be ready to deal with beneficial or not-so-stellar customer influence well in advance by training sales or customer service reps to act immediately or as close to the event as possible.
3. Leverage social media and chat services to win in customer communication
Phones lost precedence to social media messaging a long time ago. Nagging, standardized customer complaints get solved by chatbots, while employees are encouraged to retrain to do more rewarding, creative jobs or are behind, losing the career battle to automation and artificial intelligence.
4. Create data value with cloud computing and business analytics
Smartphones and always-on customers simplify data collection.
At the same time, analytics and CRM tools based on a subscription model help companies find new value in each piece of information about a customer and use it to their benefit without having to overpay for expensive software licenses, unless they choose to keep data in-house for security purposes.
Companies have more freedom in how they shape their digital information strategies by going for the granular digitalization approach. In a nutshell, they can purchase as much of an app as they want to, as well as upgrade, scale, and personalize with integrations and features according to the particular business needs.
5. Factor in the transformative role of IoT
Smart devices have been one of the fundamental building blocks of digital transformation. Let's take Amazon Prime customers as one example, who are now able to restock supplies without even thinking or making plans for the next shopping trip by listening to 
Alexa 
recommendations, placing voice orders, and generally, shopping easily, which usually comes down to shopping more.
---
How industries are reshaping and the impact of digital transformation on employment
Amazon's successful refilling example is just the tip of the iceberg of how companies are starting to reshape, applying new digital strategy methods for communicating, payment, servicing, and marketing their products and services to customers.
Overall, retail has changed substantially even when it is not being transacted online. The simplicity and availability of the online shopping experience and self-service shopping have led to a closure of brick and mortar stores and malls, and endangered, or cut many jobs across the sector.
As with any business change, the consequences are not always one-sided, thus the inevitable employee downsizing in sectors such as retail and banking.
In contrast, with digital transformation, 
banking
 and other fin-tech companies have been gaining competitive advantages by improving the customer journeying and providing mobile and cashless payments. Paying for a product or service has become more flexible and versatile with digital wallet apps. Micro loaning and crediting has never been more available.
Reversely, customers are not always the initiating point of digital transformation. Many changes in customer experience start by renewing the company's offer. And that has to include 
employees evolving
 into new roles. It is an active, dynamic process that is happening as we speak, and a fresh entrepreneurial approach needs to be at the forefront of each individual digital transformation strategy in order to make it a success.
---
What Does Digital Transformation Mean for Human Resource Leaders?
"Among the most critical drivers (or obstacles) to digital transformation are factors that human capital executives help manage: organizational culture, structure, leadership, talent, and skills." 

Conference Board
In recent years, the Conference Board has examined digital transformation's impact on various aspects of human capital, including HR's role. In a series of reports and webcasts, the Conference Board has been shining a spotlight on human capital priorities and best practices, highlighting the similarities in the values and behaviors of those organizations that have made inroads in their digital transformation journeys. Characteristics include extreme customer-centricity, risk-taking, innovation, and entrepreneurship, transparency, and openness to digital disruption.
HR can play a critical role in reshaping the customer and employee experience by:
Aligning organization structures with business digital goals
Shaping organizational culture through change and other key initiatives
Evaluating HR programs to ensure they support the digital mindset culture
Assessing the talent supply (internal and external) ensuring that critical talent is attracted and developed with digital success at the fore
Defining leadership models and competencies to support digital strategy and goals
"Digital transformation is about customer centricity and an organization's mindset, its people and processes are at the center. The HR department must fulfill a dual mission: digitally transforming itself to improve the employee experience while simultaneously transforming the workforce to improve the customer experience." – 

Ashish Deshpande
---
Recommended Reading & References
Leading Digital Transformation – In a series of reports, the Conference Board explores digitization's impact on various aspects of human capital.
How to Drive Digital Transformation from the HR Function – HR's functional digital initiatives and its broader role in driving digital transformation across the enterprise.
The Crucial Role of HR in Digital Transformation – In this Lynda course, bestselling business author and analyst Charlene Li explores the role of HR in successful digital transformation. Learn how to move recruiting online, implement digital learning and development, leverage cloud productivity tools, eliminate the performance review, and start incorporating data into your decision-making. Plus, find out how transforming your employee experience, and company culture will lead to increased innovation, productivity, and engagement.
---
With a background in journalism, Michael Kelley's passion lies in educating audiences in the realm of tech. He is especially intrigued by the world of app development and all associated facets, including Android, iOS, blockchain, and App technology. Michael has spent the last few years working with app agencies to elevate their content strategy and expand his knowledge even further as app development technologies advance. When he's not typing away at his computer, you can find Michael traveling the globe or taste-testing pizzas in search of the ultimate pie.