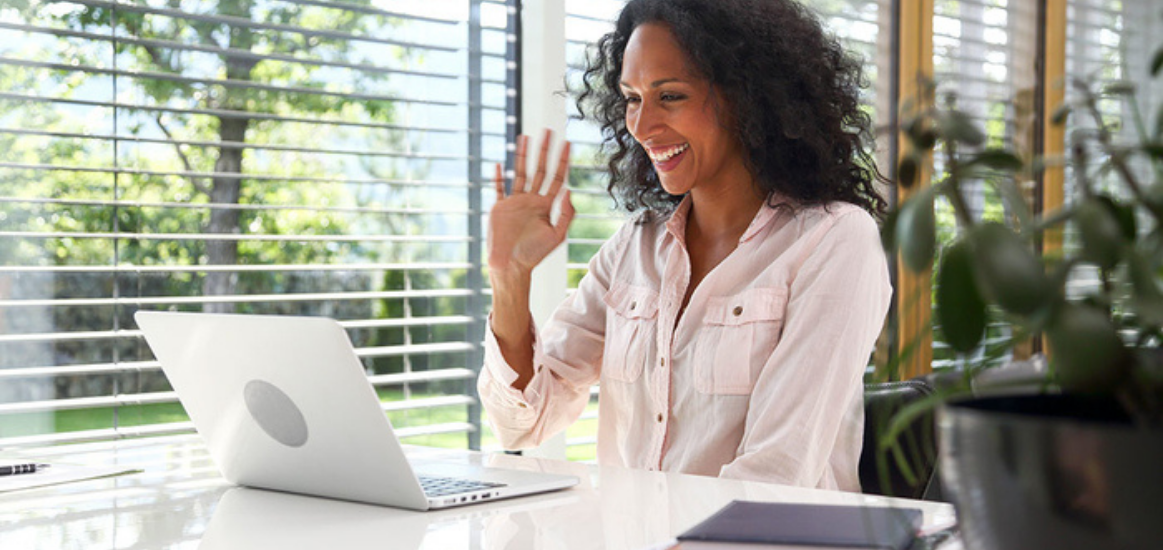 The Benefits of Virtual Coaching
For the last several months, we have been facing an unprecedented global health crisis, and our everyday lives are being disrupted. In an effort to contain the virus and to keep us safe, businesses and communities have implemented measures that support social distancing and limit time spent outside of our homes.
This situation has also thrust a significant part of the workforce into full-time remote working arrangements. Employees continue to look to their leaders for guidance and reassurance in the face of this uncertainty and ongoing change. To support this expectation, leaders can benefit from engaging in a virtual coaching relationship, either by telephone or using a videoconference platform.
Whether it's maintaining an existing traditional coaching relationship or initiating a new relationship, virtual coaching is a powerful method that delivers effective results to the Learning Leader.
Comfortable Environment
Coaching requires the Learning Leader to be honest and vulnerable. A virtual coaching session, whether conducted over the phone or with a video conference platform, gives the leader the freedom to choose a private meeting space where they feel most comfortable and safe. It is likely to be a space that will limit the number of distractions they may disrupt a session, such as the ringing of an office phone, the pinging of an email notification or a knock at the office door. Using a comfortable space outside of the leader's office or a conference room also distinguishes the session from being seen as "just another meeting."
Scheduling Flexibility
A Learning Leader may prefer to engage outside of business hours, and a virtual platform allows for greater flexibility in the scheduling of the session. The flexibility of this virtual approach also removes the 
restraints of geography or time zone
. When considering the best coaching match for a leader, proximity no longer needs to be a driving factor, and the focus can be solely on style commonalities or differences and overall compatibility.
Applicability to Current Business Practices
Telecommuting is on the rise, and more business than ever is being conducted 
Statistics say
 that about 18% more chief officers are working remotely than those who conduct business in their headquarters or offices. Virtual coaching mirrors the world that leaders currently operate in and helps them to 
facilitate effective virtual conversations
. These added benefits include engaging their teams, colleagues and clients in good quality, productive conversations that build deeper relationships and foster candid discussions.
Cost Effective
This global pandemic has had a significant financial impact; many organizations have seen a slowdown in cash flow and have had to make difficult choices to protect their financial positions. Virtual coaching significantly reduces the travel expenses associated with traditional executive coaching, while still make an important investment toward the future.
A.J. O'Connor is here to help your organization to succeed by helping your people to succeed. Our highly-qualified coaches are prepared to offer the same personalized approach and to deliver the world-class service we're known for, even virtually. With an eye on the future, it's the right time to make an investment in your leaders.
Annmarie Fairweather
Vice President, Talent Development
A.J. O'Connor Associates