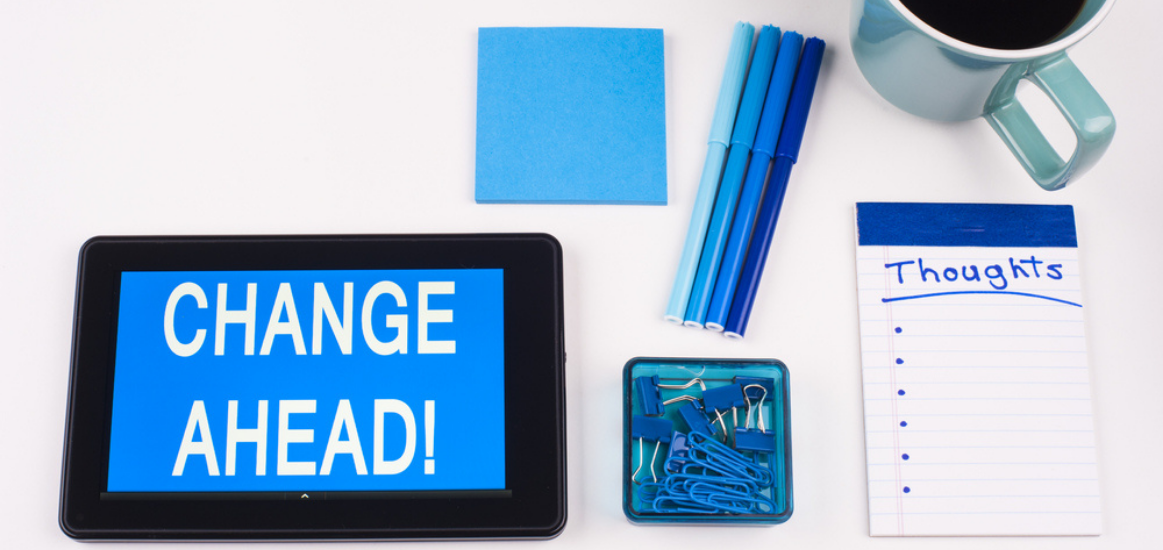 Can We Really Change?
In Other Words, Can Coaching Really Work?
Do you think leaders and their teams can really change? It's a common question asked when considering a coaching or organizational change intervention.
Drawing on forty years of evidenced-based research in Adult Development by Harvard scientists and her own extensive professional coaching experience, AJO Executive Coach, Shefali Salwan says, "Yes, indeed, people can change." She qualifies her response with the caveat that true change takes real self-reflection and skilled support like that offered by a professional coach to cement a person's new behavior patterns.
In a recent AJO Coaches Forum, Shefali shared an expert review of the empirically-proven change strategies documented by Robert Kegan and Lisa Laskow Lahey in their book, "Immunity to Change: How to Overcome It and Unlock the Potential in Yourself and Your Organization." Shefali characterized the change strategy and accompanying exercises included in this book as one important tool in a savvy coach's toolbox, particularly useful when attempting to help a leader or team gain the deeper level of self-awareness required to cement true change.
Consider Shefali's insights into the coaching application of Kegan and Lahey's research as you make decisions about leadership coaching for your leaders and their team members. Here are some of the highlights of Shefali's presentation.
---
Features of Kegan and Lahey's Immunity to Change Book
 A New Theoretical Framework of Adult Development
Prior to Kegan and Lahey's research, it was thought that adult development remained static after adolescence.
Kegan and Lahey advanced our knowledge of adult development by documenting three distinct plateaus in adult mental complexity or meaning systems, each successively characterized by a stronger sense of self-awareness, more openness to ambiguity, increasing complexity of thought, and tolerance for internal contradictions and for others with diverse belief systems or approaches to issues.
​

The Socialized Mind: Team player, faithful follower, aligning, seeking direction, reliant
The Self-Authoring Mind: Agenda-driving, leader learns to lead, own compass, own frame problem-solving, independent
The Self-Transforming Mind: Meta-leader, leader leads to learn, multi-frame, holds contradictions, problem-finding, interdependent
Rapid and overwhelming change in today's work environment requires that individual contributors possess at least a Self-Authoring Mind and that leaders to possess Self-Transforming minds; yet few employees or managers have attained such advanced levels of mental development. In fact, prior organizational business practices, managerial attitudes, and work environments discouraged this developmental evolution.
Not every adult develops through all three levels of mental complexity, but within organizations, those with a higher level of mental complexity outperform those who operate at a lower level of development.
Increasingly, the change challenges one faces in today's workplace require not only existing technical skills, or incorporating new technical skills into one's repertoire. Kegan and Lahey's colleague, Ronald Heifetz, has proven that "leaders today more often experience what they call "adaptive challenges" that can only be met by transforming your mindset, by advancing to a more sophisticated stage of mental development."
The issue facing change agents today is "the gap between the complexity of the adaptive challenges we face and our mental complexity that lags behind the world's demands." As Kegan and Lahey so aptly put it, "We are in over our heads."
---
Sink, Tread Water, or Think and Feel Differently
What Can an Internal Change Agent or Coach Do to Close this Gap?
When faced with the imperative to change, many leaders and their employees go straight to the most obvious tried and true technical solution to address the challenge when the issue really requires a more adaptive approach. Unfortunately, Einstein's adage often applies, "Insanity: doing the same thing over and over again and expecting different results." But that approach no longer cuts it in today's complex business environment. Leaders and their teams will struggle to move forward unless they can grow into a more complex problem-solving mindset coupled with solid behavior change. When faced with an adaptive challenge, using Kegan and Lahey's Immunity to Change Model and their Change Immunity X-Ray Map Worksheet can help a coach guide individuals and teams to close the gap.
The Immunity to Change model has three necessary ingredients. Those ingredients are:
The motivation to change – the Gut
The Head and Heart – The work must simultaneously engage Thinking AND Feeling
Hand – The work is simultaneously about mindset AND behavior
Finally, leaders must create an environment where it is safe to risk working with both thinking and feeling, being open to trying on new behaviors to bring about true change. The work requires self-reflection, assessing the following four elements of the Immunity to Change X-Ray Worksheet.
The Commitment (an improvement goal)
Behavior assessment (What are you doing or not doing instead?)
What is the hidden competing commitment holding you back?
What is the Big Assumption (unspoken belief) that drives this hidden commitment?
Even when we have GREAT need to change and commitment to change we can still fail. It's not because we do not have "will power" but because we have one foot on the accelerator – need to change and another on the brake – the immunity to change. One gains freedom from change immunity by trying on new behaviors designed to test the Big Assumptions or unspoken beliefs one holds, then revising one's mindset to accommodate what one learns from the test.
"Self-reflection forces us to look beyond the usual approach, forcing one to take a look at the information uncovered in the 3rd and 4th columns. These two steps are what make this approach unique. Addressing the issues in "the worry box" lead to actions of column 3, and then tackling the big assumptions (column 4) and ways to test the big assumptions, have the potential to break us out of our change immunity."
For an example and a template of the Immunity to Change X-ray Worksheet, see the images below.
In the following video, Professor Robert Kegan describes this process and illustrates with a real "life and death" example of immunity to change.
This process and simple templates can start you on the path to a powerful change mindset. But, as AJO's Executive Coach Shafali Salwan says,
"True change requires both deep self-reflection and strong support to succeed."
For expert guidance through the change process, Executive Coaches can provide both the self-reflection challenge and the professional support for your leaders and teams to explore and overcome their own immunity to change. Want to explore this and other executive coaching and team development strategies? Click these links for more information on  AJO's 
Executive / Leadership Coaching
, 
Leadership Development
, and 
Team Development
 services.
Kathy Flora is a Career and Executive Coach and AJO Blogger who is actively pursuing her life's passion, helping others find and fulfill theirs. Known as a positive change agent, mentor and guide, she has assisted hundreds of leaders and their teams understand their strengths, collaborate effectively, and drive organizational success. She has a special affinity for working with virtual teams, using webinars, virtual meet-ups, and online collaborative communities to optimize communication and productivity. Her experience spans over 25 years in executive management and leadership, career development, facilitation, and consulting in private firms, state government, and in federal agencies.