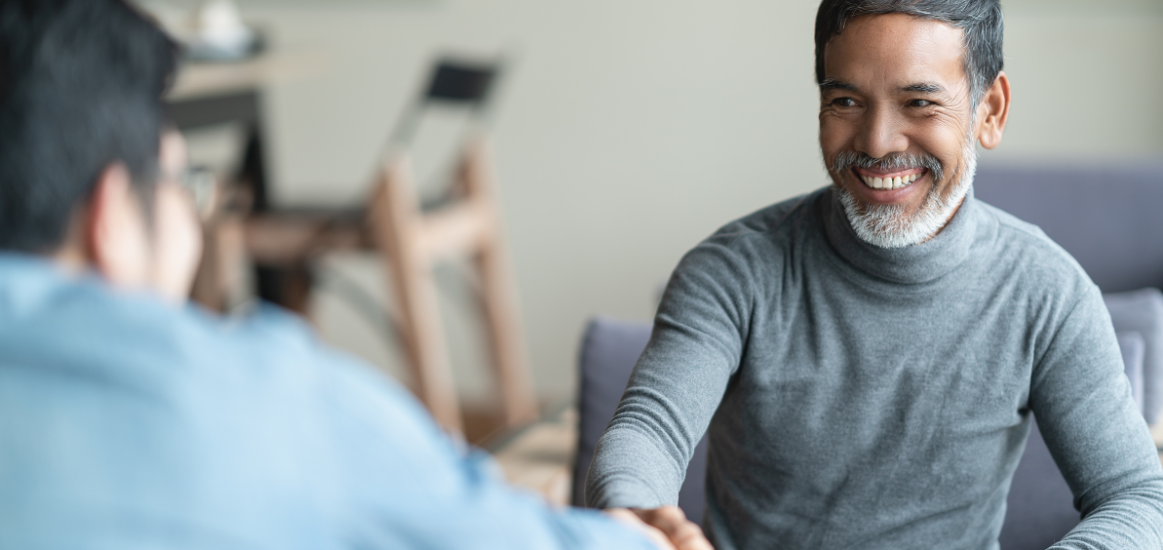 Coach's Corner: Q&A with Neal Wendel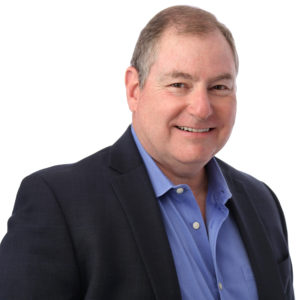 In the AJO Coach's Corner blog series this month, we are pleased to have a conversation with AJO's Career Transition Services Practice Leader, Neal Wendel.
With more than 25 years of experience as a global Human Resources executive, Neal has amassed numerous best practices and insights for individuals seeking to create and execute career plans that align with their interests and skills. He has also developed a proven methodology for organizations that seek to guide their employees to elevate their career potential.
AJO: In the wake of the "Great Resignation," what change should companies make to retain employees?
Neal Wendel: Some companies may think that as the economy slows that the "Great Resignation" will become a thing of the past. But thinking about employee retention and loyalty should remain a constant priority for every business. Keeping quality talent will always be valuable for any business that wants to thrive.
One useful technique is to perform "stay" interviews. I always advise my clients to regularly check in with their employees to learn about what keeps them in their role, and what would make them leave. In these cases, listening, and not talking is the key. Truly hear what employees want, and what makes them dissatisfied.
It's common for managers to fear these "stay" interviews because they think they can't offer what their employees want. But know that money isn't the only motivator. Often, employees seek developmental opportunities, mentorship or greater flexibility over a wage increase. Take the time to have the conversations early and often. It may make the difference in retaining valued staff before it's too late.
AJO: What's the secret to building a workplace culture?
Neal Wendel: In my experience, it's the leaders of an organization that create the culture. If a leader isn't walking the talk, they will create a culture they don't want. Employees take their queue from what they perceive to be important to their manager or leadership. If expectations are not clearly and honestly communicated, employees will make their own guidelines or assumptions based on their experience and observations.
Ultimately, if you want a culture to change, the leaders need to change first. If leaders can't change, you need to change the leaders.
Any lack of trust or authenticity will break a culture so leaders should always communicate completely and honestly. Truth and compassion will always go a long way. Simply delivering a canned corporate script won't. There is always a way to convey even difficult information in an authentic and humble manner that assures employees that you are being candid and transparent.
AJO: For organizations facing change, what is one mistake they should avoid?
Neal Wendel: The biggest mistake I've seen in my career experience is a failure to plan. Every organization should have a strategic change management plan. It should include who the change sponsor is, the "why" behind the change and outline the burning platform on why the change is necessary. Embedded in the strategic change management plan should also be a communications plan with actions and ownership outlined for each step of the change.
Some additional considerations for organizations that face change include understanding the change influencers and how to engage employees in the change process. Outline the rewards for change as well as the obstacles and always look at it from the eyes of the employee. Change has a ripple effect. No matter how large or small the change is, it will impact adjacent parties. Be sure to consider all the ways change will impact the organization and communicate with timeliness and honesty to assure alignment. Often fear of the unknown can be more damaging than the truth, so keep communication open and frequent.
AJO: You've helped many individuals through career transitions. What do you think organizations should remember when it comes to career development?
Neal Wendel: Companies should work to build a culture where it's okay to move from position to position. It's healthy for employees to take on a new role every 18-24 months. Organizations that intentionally stall employee development to keep current positions filled will see a lack of engagement and even greater resignations over time.
Instead, every company should offer robust career development opportunities and be transparent about what promotion criteria is for every role. Don't reward managers that hold on to talent, instead celebrate managers that encourage development and growth.
In the event of a downsize or restructuring, organizations also need to remember that it can be a very emotional time. Offer outplacement support and resources. In many cases, displaced employees may have never had to look for a new job or build their tool kit to find a new career opportunity. Companies that can offer these resources – both to existing employees and those that are transitioning – will ultimately build brand loyalty that can maintain moral and retain those employees not impacted.
AJO: What's your favorite part of partnering with individuals in career transition?
Neal Wendel: My favorite part is helping individuals build confidence to land the new position they never thought would be possible. I also enjoy helping them get organized and to navigate tricky situations where they are juggling multiple potential offers and negotiations. Ultimately, everyone can find a new role. It takes time, strategy and persistence. At AJO, we've worked to build a strong program methodology and toolkit to help anyone in career transition discover new potential and job opportunities that often inspire growth and deliver immense personal satisfaction.
Related Posts:
Coach's Corner: Q&A with Carol Kelly