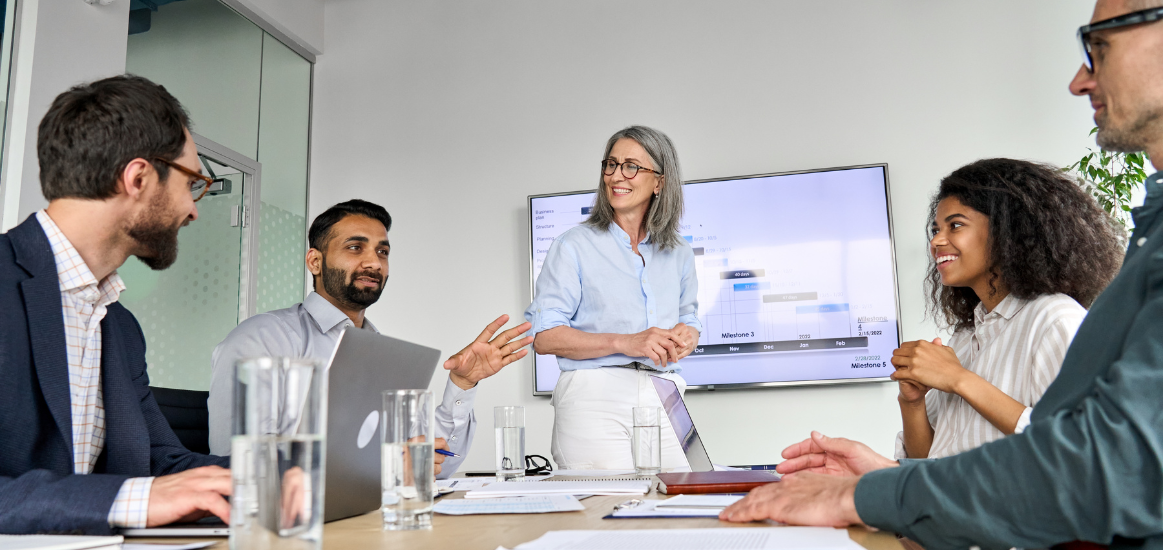 AJO's HR Consulting Services: Expert Attention, Immediate Action, Proven Results
The 21st century workplace is evolving at an unrelenting pace. In recent years, numerous "once-in-a-generation" phenomena have fundamentally shifted the values and mindsets of the workforce. New requirements for increased work/life balance, employee engagement & retention, and competitive recruiting (to name a few) have put human resources at the helm of this evolution and HR leadership is more critical than ever.
However, like their counterparts, these seismic changes have left HR leaders feeling burned out. According to a Paychex Pulse of HR Report, 98% of HR leaders say the pandemic has transformed their role and 70% report that 2021 has been their most challenging career year ever.
Organizations are facing difficulties in supporting their HR leadership needs. HR, as in all fields, has faced the paradigm of the "Great Resignation," making HR leadership positions more difficult to fill. Yet, with HR being the pivotal position to drive workplace balance, engagement, and performance, it's critical that the right talent be put in place and that they are equipped to have an immediate impact in the workplace.
A.J. O'Connor officially added HR Consulting services to our portfolio in 2018 and have since partnered with clients on dozens of engagements to evolve organizational talent, capabilities, structure, and culture.
Here are some of the ways we're partnering with organizations:
HR Strategy. Placed a former CHRO to work alongside an HR leadership team to implement and oversee a strategy for sustained organizational transformation. Read more about leveraging executive partnerships here.
Culture Assessment & Action Plans. Following a significant drop in employee engagement scores two expert facilitators conducted focus groups to the explore drivers behind the drop in engagement and propose action plans to impact change.
HR Project Management & Execution. Placed HRIS expert partner with key stakeholders to assess the processes and technologies related to the organization's end-to-end payroll cycle and to develop and oversee the full implementation of a new system.
Interim HR Services. Placed a highly experienced, full-time HRBP on-site to cover for an employee on a medical leave of absence; hit the ground running with no disruption to the designated client groups.
Organizational Design Strategy. Placed a senior HR executive to design, develop and oversee the realignment of a functional business group to support the company's long-term growth objectives; deliverables included org. design, recruitment, and an onboarding and retention strategy.
Our expert consultants have been in your shoes and equipped to make an immediate impact. We are ready to collaborate with other experienced professionals to enhance capabilities, bridge services or align strategies. Read more about AJO Consulting Services here and  contact AJO today to learn more about how we can partner with you.
AJO also partners with individuals who are interested in developing leadership and executive coaching skills. Learn more about RESERO, an AJO Coaching Experience with Kaveh Naficy.