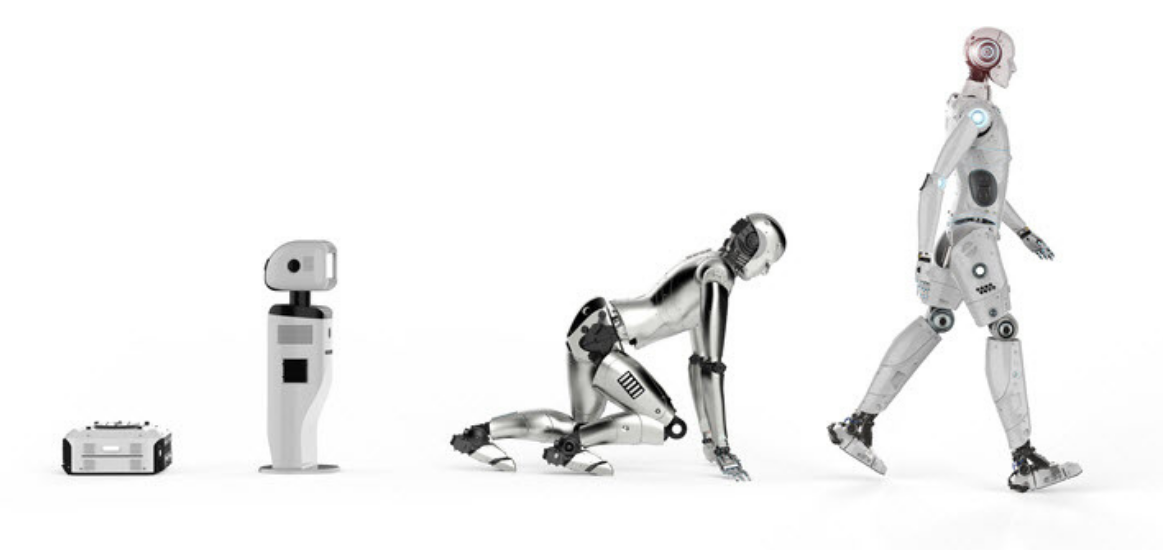 Are You Ready for the Revolution?
Five Steps Individuals and Organizations Can Take to Prepare for Future Work
One of the unanswered questions in our work with Human Resource Leaders is why many of their organizations are simultaneously hiring new staff while letting others go. It parallels the dichotomy between growing skills shortages and 
the real unemployment rate which exceeds 7%
. It's a relatively recent phenomenon in which the 4th Industrial Revolution renders some functions/jobs, and/or skills obsolete as quickly as emerging functions/jobs and new skills take their place. There's a significant body of evidence now pointing to a growing mismatch between the skills of our workforce and the skills sought by employers.
What are the implications for individuals and organizations of a rapidly evolving skills gap? How ready are you and your organization to weather the disruption to our businesses, education and training, and our jobs as we emerge into a brave new world? In our work with individuals in career transition, we see the painful contrast between professionals whose skills are current and in high demand versus those for whom job loss is a wake-up call.
According to the McKinsey Global Institute (MGI), approximately 14 percent of the workforce will have to change careers because of automation and artificial intelligence by 2030. Unlike previous revolutions, the pace of change will make the next transition more difficult than in the past. Experts are urging employers to act now to upskill their workforce.
In this post, we'll explore the 4th Industrial Revolution, we'll examine the implications for organizations, and finally, we'll offer five steps that individuals and organizations can do to prepare.
---
What is the 4th Industrial Revolution?
How can we best define the 4th Industrial Revolution/Industry 4.0? Wikipedia puts it this way:
 "The Fourth Industrial Revolution is the fourth major industrial era since the initial Industrial Revolution of the 18th century. It is characterized by a fusion of technologies that is blurring the lines between the physical, digital, and biological spheres, collectively referred to as cyber-physical systems."
My own introduction to Industry 4.0 occurred when I lived and worked in Washington DC  in the early 2000s. I recall puzzling over the posters emblazoned around the terminal at National Airport touting "The Internet of Things". At the time, I wondered what they could mean. Now, my refrigerator tells me when I am out of milk or my water filter needs to be changed; I troubleshoot my dishwasher and summon a serviceperson with an app on my phone; my doorbell projects images of visitors to my computer or phone wherever I happen to be, allowing me to respond in real time, and I can ask Alexa almost anything and get an answer in a matter of seconds. Ah, The Internet of Things, allowing us to be connected anytime, anyplace, with anything and anyone.
---
Leaders, What Are the Implications of Skills Shortages for Your Business?
In 
PwC's 22nd CEO Global Survey
, leaders from every region expressed some common concerns due to Industry 4.0 and 5.0 that are impacting their businesses today. The availability of key skills made the 2019 top ten list in every region and the top three in three regions, with the following reported impacts.
Studies by other management consulting firms including McKinsey and Boston Consulting Group cite specific CEO challenges in rethinking strategy and processes to take advantage of technological advances that have come of age, and the resulting dearth of the right talent/skills to sustain and grow business.
---
Skill Gaps Loom
With the technological changes occurring in real time, and those that are on the horizon, a workforce skills gap is widening. But it will take more than an awareness of the gap to overcome it.
PWC's CEO Global Survey and the McKinsey Global Institute concur that retraining and upskilling the workforce may be the only solution to closing the projected skills gap.
"What is clear is that governments and businesses need to work together to help their people adjust to the disruptive impact of new technologies through both channels. A culture of adaptability and lifelong learning will be crucial to spreading the benefits of AI and related technologies widely through society."
MGI has launched one such partnership between business and academia to educate industry leaders and academics about Industry 4.0. The Institute developed a network of 
Digital Capability Centers (DCCs)
, opening the US-based center in the Chicago area in March 2017. These five centers in the US, Germany, Singapore, China, and Italy, give companies and academic institutions a hands-on way to pilot and learn about the impact the 4th Industrial Revolution will have on their business and their students. The DCCs are teaching and learning centers intended to showcase new capabilities and test innovations within a realistic factory environment.
Meanwhile, 
Upskill America
, an employer-led movement launched in 2017. Its mission is to expand opportunity for America's workers and allow our economy and communities to thrive. The movement promotes training and advancement practices to help workers progress in their careers and move into better-paying jobs. In addition to great resources, the site provides examples and case studies of initiatives that are supporting its mission.
---
Enabling Skills for the Future of Work
The workforce landscape has forever changed. What will be the skills in demand in the future? Where are the skills shortfalls now? 
MGI's Workforce Skills Model
 clearly points the way.
While demand shifts across the skills spectrum, and the current workforce ages and retires, employees who remain must exhibit agility and a willingness and aptitude to learn new skills if they wish to strengthen their future career position. And educational institutions must increase their own agility to train students for jobs that do not yet exist. Flexibility and continuous learning are even more essential for ongoing career success.
---
How Can Your Company Transform Your Workforce for the Revolution?
Collaborate. Work with government entitles to influence public policy, create education and workplace employee development programs, and influence redesign of formal education at all levels to prepare our youth with tomorrow's skills.
Build a Culture of Learning. To fully prepare your organization and its employees for the future, build a culture of learning that fully supports the rise of new skills.
Invest. Reskill your current workforce for the digital economy through ongoing, short-term, targeted employee training.
Innovate. Stay on top of transformational learning and development technologies and platforms that enable you to customize content for each employee's learning needs.
Flex. Revise your talent acquisition, compensation, and management strategies to encompass a global workforce of full-time, contingent, and remote workers sourced for "in demand" competencies not necessarily for static credentials.
---
How Can Employees Catch the 4th Industrial Revolution Wave?
There are several things all workers can do:
Embrace Lifelong Employability through Lifelong Learning. Recognize that lifelong learning and employability will be accomplished by continually acquiring new and relevant skills as work evolves.
Develop Your Soft Skills. Skills such as agility, critical thinking, creativity, collaboration, and emotional intelligence strengths, skills that cannot be automated and will be needed in a newly diverse workforce. LinkedIn has identified The Most In-Demand Hard and Soft Skills of 2019.
Retool for the Digital Age. Learn, learn, and learn some more:

Take advantage of as much employer-sponsored development as you can.
Stay current in your profession. Read, observe, apply, and adapt. Subscribe to professional and business journals, attend conferences, participate in online groups in your field. Consider how your profession is evolving and what you need to do to keep pace or change direction.
Use MOOCs (Massive Open Online Courses) to acquire new in-demand technology or leadership skills, or to transform your career path for the digital marketplace. See: Tech Skills Soar: Can You and Your Company Keep Up?
Leverage LinkedIn and LinkedIn Learning to identify skills demanded of professionals in your field and to stay current. If your employer doesn't offer LinkedIn Learning access, try your local library to see if it subscribes to access free. Or, consider making an investment in your development with a premium LinkedIn (Career) subscription to keep track of how your skills stack up to your competition, as well as to access the learning library. Set yourself a goal to take one course a week or month.
Reframe your career approach to include a focus on "roles of increasing responsibility and impact, rather than a march through a hierarchy of job titles." Look for opportunities to expand your knowledge and skills through projects and assignments within and outside your current function. Recognize that career management is not your employer's responsibility and put yourself in the driving seat.
Realign your expectations to compete in a global digital marketplace including the possibility of contingent or contract work, freelancing, and remote employment based on the global demand for ever-evolving skills.
---
What Does the Future Hold?  It Holds All of Us in Its Spell
Yes, a "Brave New World" is here today. Thank goodness it is not the dystopian world that Huxley imagined – but it IS as radical and even more phantasmagorical than the flying cars we all hoped for while watching The Jetsons on Saturday morning cartoons.
How will you as leaders adapt? How will you as employees thrive?
Stay flexible, constantly up your lifelong employability and learning game, and hang on tight. We're all going for a fantastic ride!
---
Recommended Reading and Resources
---
Kathy Flora is a Career and Executive Coach and AJO Blogger who is actively pursuing her life's passion, helping others find and fulfill theirs. Known as a positive change agent, mentor and guide, she has assisted hundreds of leaders and their teams understand their strengths, collaborate effectively, and drive organizational success. She has a special affinity for working with virtual teams, using webinars, virtual meet-ups, and online collaborative communities to optimize communication and productivity. Her experience spans over 25 years in executive management and leadership, career development, facilitation, and consulting in private firms, state government, and in federal agencies.