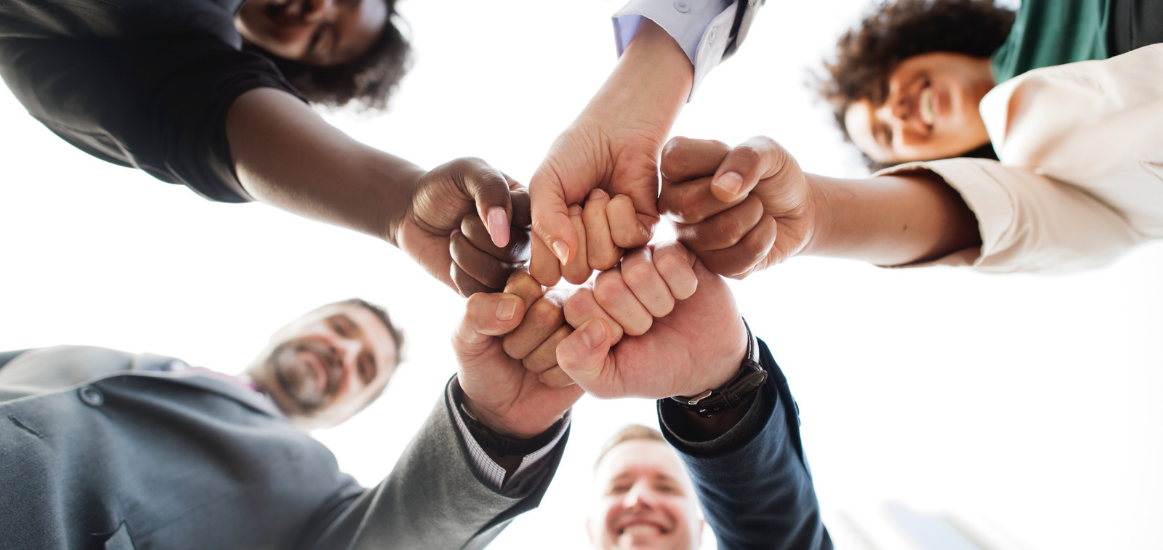 Strategies For HR Teams To Be More Proactive
Organizations are increasingly waking up to the revelation that strategic human resource management involves more than just "putting the right people in the right jobs."
The problem is that many still believe in cookie-cutter performance reviews to measure productivity and engagement in the workforce. For example, while an HR professional's job is to attract, train and retain the best employees, these tasks are often carried out as a reaction to the policies and people employed.
On the other hand, 
IBM
 reportedly found that proactive strategies, like retention, helped save the company around $300 million by avoiding costs related to hiring and training replacements.
Hence, companies with a proactive HR have a competitive advantage over-reactive HR – simply because they construct a culture that propagates creativity and innovation, according to a 
recent Wiley publication
.
Proactive HR teams don't just hire and fire, they facilitate mergers and acquisitions and help internal processes evolve, keeping in view developments in the industry. Simply put, companies have to think strategically and create a culture that provides HR with powerful resources to help them become proactive.
Why HR Teams Are Generally More Reactive Than Proactive
As mentioned, most of us believe in HR as a rational and reactive response to the standard people issues in an organization. Recruitment, training, retention, disciplinary issues, employee grievances, reward, remuneration, and pension procedures are the fundamental issues that spring to mind whenever we talk about human resources.
The fact remains that HR teams react to issues as and when they arise – trying to fix the situation by spending minimal time and resources on each.
They often take decisions after the fact, i.e., once something has happened to demand their attention and expertise. Such situations force them to make important decisions without fully understanding the facts and circumstances of the event due to thinking in the moment and not seeing the full picture at hand.
So there's no surprise that reactive HR teams often face problems when they least expect them.
---
The Opportunity For An HR Team To Be More Proactive
Proactive HR teams have a deeper understanding of potential problems that may arise in the workplace because they take a collaborative approach to issues and focus on 
leadership development
.
They study all aspects of the business and create policies that tackle issues before they snowball into massive inconveniences to the entire organization. This not only simplifies the burden on top of leadership but also increases the likelihood of positive results and builds a better workplace for all.
In short, they understand and appreciate the fact that businesses are complex and ever-evolving. While HR policies and procedures might be somewhat black and white, the processes and people they impact aren't one-dimensional.
Thankfully, modern HR teams have more opportunities than ever to evolve into proactive players in an organization. For instance, the current talent and acquisition landscape is perfectly positioned to create the most massive 
disruption the business world
 has ever seen.
And with 
technology
, HR teams have a better chance of helping companies achieve their objectives.
The lesson here is that HR teams must develop a deep understanding of what makes their organization tick. This includes understanding business priorities and values – and then contributing to the overall goals of the organization, playing their part in implementing the right people-related practices and more.
---
5 Strategies For HR Teams To Be More Proactive
Farsightedness and better timing – these are the two qualities that all proactive HR teams have that reactive HR does not.
Of course, they remain responsible for ensuring compliance with policies and procedures, but proactive teams realize that these practices are part of the operational expenses and don't always add strategic value to the organization.
Proactive HR practices involve analyzing data and trends that drive the organization's agenda. Whether it's ensuring the 
financial wellness of employees
 or preparing for 
a critical transition
, they have a huge role to play.  Here are five strategies to help your HR team become more proactive:
Strategy 1: Over-Communicate To Stay On Top Of Trends And Issues
Competent HR teams stay connected to the latest trends, emerging problems, and prevalent issues within the organization.
You can start by effectively communicating with the staff; this is not only good for morale but it also boosts employee loyalty and retention. Over-communication is sometimes key to a highly efficient 
communications strategy
.
For example, reactive HR teams usually deem it enough to send out an organization-wide email with the latest announcement.
Proactive teams know that their message is not necessarily absorbed by all employees in the first go. To combat this, they often use different channels for critical communications, such as emails, PowerPoint presentations, texts, and even handwritten memos.
As a result, the HR team develops in-depth knowledge of effective practices, and thus, help support company goals more effectively.
Strategy 2: Meet With All Levels Of The Company To Understand All Facets From The Ground Up
HR managers must be able to work with managers across various departments to determine their needs. From staffing to training, everything should be discussed during meetings so as to develop good, forward-looking policies.
Specifically, this allows the HR leader to come up with holistic policies for managing change, coordinating recruitment and training, regulating costs and addressing employee concerns in a more satisfactory manner.  Similarly, sales forecasts, as well as the response from the department managers and supervisors, can help a proactive team gauge the future staffing needs of the company.
Strategy 3: Use Assessment Tools And Data For Consistent And Constant Insights
People analytics uses insights from employee data to ensure better decision making. Proactive HR teams utilize these 
powerful data insights
 to drive organizational strategy.
They have employee development, performance and engagement data on their fingertips, so why not use it to offer personalized recommendations to employees, help them enhance their performance and manage their careers?
HR should become a data-driven function if it is to help the organization move into the future. Proactive teams recognize the benefits of implementing strategies that aren't only based on personal opinions, past experiences or gut-feelings.
Consider this: around 
89% of HR leaders
 agree that continuing peer feedback and check-ins are key for positive reinforcement.
Information is vital to beating subjectivity; HR analytics can help build truly employee-friendly work environments that value faster, better decisions and success in people management.
This not only boosts quality recruitment but also opens up time for them to work on strategic HR and business partnering.
Strategy 4: Identify Leaders And Gaps In Teams Impacting Both Growth And Decline
It's okay for a company to have gaps and blind spots, but it's not acceptable to not do anything about them.
A proactive HR team continually seeks out these cracks in team management and fills them up before they cause a serious internal problem.
Similarly, they try to find out how a successful team manages to do it right.
They not only help enhance the effectiveness of organizational leaders but also identify emerging leaders and high potentials so as to provide them with development opportunities, including 
coaching
.
Remember, 
84% of organizations
 are expecting a shortage of qualified leaders over the next five years. Now is a great time for an HR team to prepare the leaders of tomorrow to deal with this shortfall proactively.
Strategy 5: Set Quarterly Goals With C-Suite To Stay Ahead Of Need
Reactive HR teams find it impossible to look ahead and anticipate changes, especially in cases of 
anxiety
.
But then again, a more proactive HR department willingly takes the lead, understands and forecasts change and then comes up with solutions that work for organizations.
This also involves being forward-thinking and innovative when setting organizational goals. It's about making sure that all future planning is done with compliance issues and market deviations in mind, so the business isn't caught out by fluctuating trends.
---
In Conclusion
The reality is that if HR teams are too busy filling out forms, tracking paperwork and answering queries, they won't have the time to align organizational objectives for growth.
A genuinely proactive HR department can effectively contribute to the strategies that are essential for success. Think about it this way: HR managers are change agents who can provide value to all stakeholders and foster a sustainable and goal-oriented work environment.
Alex Sal is a business journalist and founder of Side Hustle Business Hacks. His topics range from company culture, leadership, and growth hacking strategies and tactics.