News: Andrew J. O'Connor, III Named 2022 NJBIZ ICON Winner
AJO Leader Recognized as an "Icon" for His Professional Creativity, Innovation and Leadership and Overall Impact to New Jersey's Business Community
PARSIPPANY, N.J., May 24, 2022 – A.J. O'Connor Associates (AJO), the company known for helping organizations succeed by helping people succeed, today announced that AJO Principal Andrew (Andy) J. O'Connor, III has been named a 2022 NJBIZ ICON winner. Celebrating leaders over 60, the 2022 NJBIZ ICON Awards recognize leaders from New Jersey industries for work throughout their careers as well as their impact to the state's larger business community.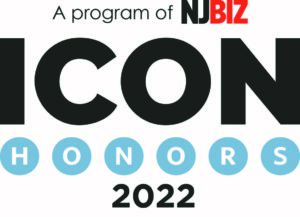 O'Connor served as the second-generation owner and president of A.J. O'Connor Associates (AJO) for nearly 25 years. Under his guidance, the NJ-based HR consulting firm has helped more than 25,000 individuals evolve their careers, leadership opportunities and career transitions. O'Connor succeeded his parents, Andrew and Betty, in 1991 as president of the firm, which has now been passed to his daughter Shannon O'Connor Bock who will continue to build on the company's commitment to empowering people as they navigate their career journeys to reach their full potential.
"Andy grew AJO on his commitment to building genuine relationships and a dedication to always doing the right thing," said Bock. "Under his guidance, AJO flourished, extending our geographic reach through national and international service delivery and building our team to over 110 coaches and consultants. His strategic vision continues to guide our success, values and mission to help organizations succeed by helping people succeed. We are thrilled to congratulate Andy on this deserving honor. He is truly an Icon."
O'Connor is a graduate of John Jay College in NYC where he obtained an MA and BS in Criminal Justice. He served as a police officer in his hometown of Florham Park for five years. In 1980, he accepted a role as a State Investigator in the New Jersey Attorney General's Office where he worked until he joined AJO. He continued to serve his community in local government as an elected councilman (1997 – 2003), public safety director, and member of the planning board.
He is a former member of Fairleigh Dickinson University Center for Human Resources Studies where he mentored graduating seniors providing career advice and job interview preparation. He also belongs to the Society for Human Resource Management, BioNJ, has held a seat on the board of the New Jersey Human Resource Planning Group and is an alumnus of the Leadership Morris Program. In 1991, he was selected to participate in the 2nd cohort of high potential local leaders. In this capacity, he did a year of committee work, gaining community education and leadership development. He remains an active member of the Morris County Chamber of Commerce and continues to maintain the relationships that he forged as part of the program.
O'Connor's connection to the community also extends to his support for the law enforcement community. Every year he is a vibrant participant of the Police Unity Tour, cycling 300 miles to raise funds for the National Law Enforcement Memorial and Museum.
The 2022 NJBIZ ICON honorees will be recognized during an award event on Tuesday, June 28, 2022. For more information on the full list of 2022 NJBIZ ICON winners, visit: https://njbiz.com/introducing-the-2022-njbiz-icon-honorees.
About A.J. O'Connor Associates
A.J. O'Connor Associates (AJO) is a third-generation, family-owned specialty HR consulting firm founded in 1983 and headquartered in New Jersey. Anchored by core family values and a commitment to building strong, long-lasting partnerships, AJO approaches its work with the confidence and experience that comes with nearly four decades in the business. Offering HR consulting, talent development, coaching and career transition services, AJO has impacted more than 25,000 careers for individuals in more than 20 countries. AJO is the company that helps organizations succeed by helping people succeed. For more information visit: www.ajoconnor.com.