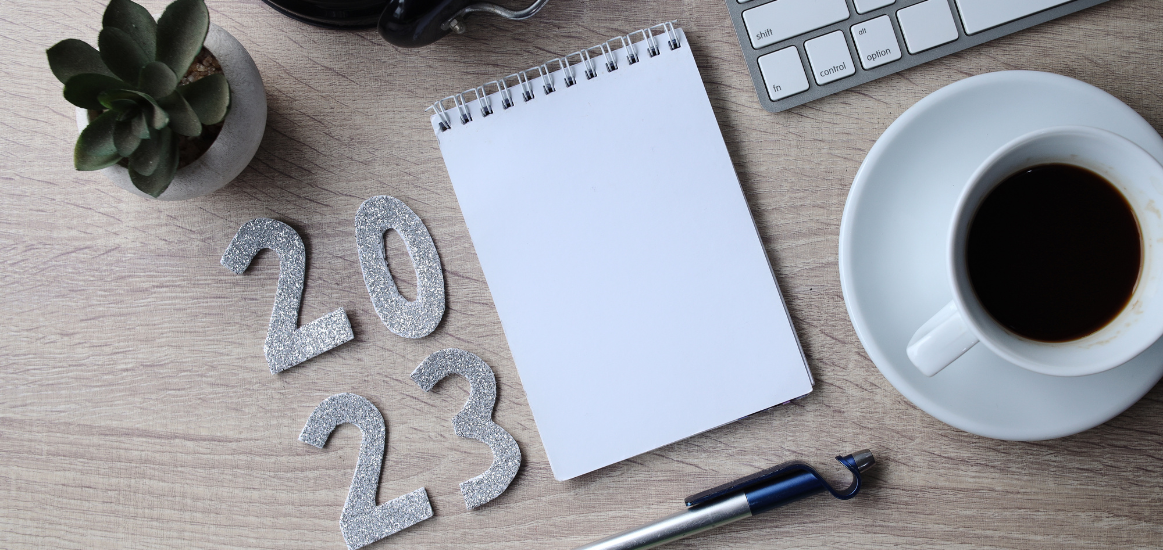 5 Top Priorities Human Resources Should Focus on in 2023
During the last three years, Human Resource teams have been thrust into workplace upheaval – a global pandemic, a collective shift in mindset, a shrinking economy and the threat of recession – it's been easy to feel overwhelmed. HR teams have had to navigate the impact of these crises, while showing resilience and adapting at warp speed. With 2023 upon us, now is not the time for human resources to let their guard down. The following are five top HR priorities every human resource department should be aware of as they start the new year to enhance culture, build skills, and develop resiliency.
Invest in Growing Leaders
Nearly all employees are looking for a growth path within their career, with their current employer. Many of those same employees feel the organization they work for doesn't offer compelling enough career paths. HR professionals will benefit from identifying new solutions for training programs, on the job mentoring, and continuing professional development. Many companies are doubling down on their talent development strategies for 2023, which means there needs to be more emphasis on developing employees according to their unique needs and wants. HR teams that are willing to invest in growing leaders are reinvesting in their organizations' success.
Promote from Within
The best HR leaders understand the importance of succession planning and how it relates to realizing a return on investing in growing leaders. Cultivating strong partnerships with business leaders enables talent to be identified and prepared for elevated positions. An organization that promotes from within builds a stronger company culture by cultivating the leadership characteristics, qualifications, and behaviors desired for employees at all levels. Transparent communication about these expectations also helps employees to have a better understanding of how to get to the next level. A focus on this strategy will also build morale, save money, shorten the learning curve, and increase retention, thus creating a tangible return on the investment in development.
Perfect Hybrid Work
Most companies can expect hybrid work arrangements to continue as a part of the employee experience and an ongoing human resources topic in 2023. To foster employee wellness and retention, companies will need to remain adaptable and offer flexible work options. In 2023, HR teams must continue to manage this expectation and influence business leaders to shift traditional mindsets and foster trust in allowing employees the flexibility that they crave.
Change Management
Change management remains a top priority for 2023, as organizations are seeing the ramifications of change fatigue. Employees are growing more resistant to change — in 2016, the Gartner Workforce Change Survey showed 74% of employees were willing to change work behaviors to support organizational changes, but that number dropped to 38% in 2022. To have a sustained impact, HR leaders need to view change management as an ongoing part of nurturing an organizational culture, not an event-driven activity. A consistent focus on supporting employees in navigating and mitigating change will help to drive job performance and, more importantly, promote their well-being.
Employee Well-Being
It's no secret that employees are feeling more stressed, stretched, and burnt out in this post-pandemic world. They're navigating the realities of coping with higher inflation, strained personal finances, and simply being asked to do more with less. In 2023, it will become increasingly more important for employers to take proactive measures to support the overall well-being of their employees. A focus on enacting wellness programs and policies, while creating a supportive environment that enables employees to take advantage of them, will promote healthier lifestyles both in and out of work.
2023 is sure to be another eventful year for Human Resource professionals. While this year may present an opportunity for stabilizing after a turbulent three years, HR departments must remain laser-focused and apply the learnings from these crises to have priorities, programs, and policies in place to lessen the impact of future, inevitable, disruptions. The human resource strategy that focuses on these priorities creates an exciting opportunity for organizations to differentiate themselves.
Related Posts:
Upskill, Reskill and Overkill: Navigating Your 2023 Workforce Planning Strategy