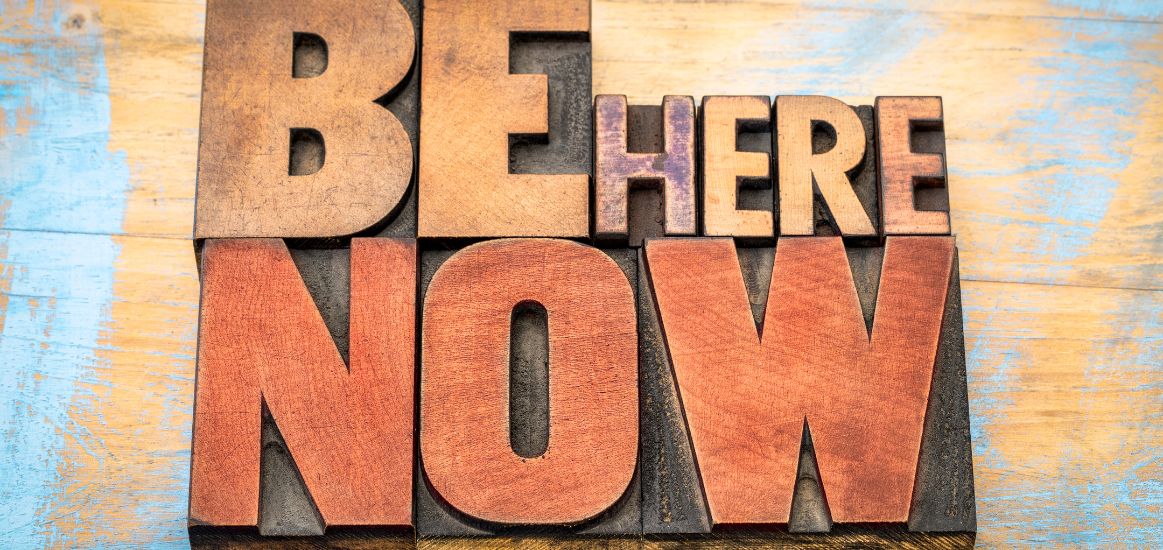 Coach's Corner: Q&A with Kaveh Naficy, the Coach's Coach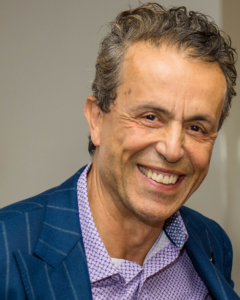 Today we have the pleasure of sharing the inspirational insights of Kaveh Naficy, professional certified coach (PCC) and an acclaimed coach of coaches. Kaveh is the director of education and lead instructor for RESERO | An AJO Coaching Experience in collaboration with Kaveh Naficy which recently announced that it has achieved ICF Level 2 Coaching Education Accreditation.
Kaveh is a renowned executive coach and transformational leader. He is also the founding partner of Lakida, LLC and was previously leader of Heidrick and Struggles Leadership and Executive Coaching practice in North America. He founded and created the intellectual property for the Rutgers University and American University coaching certification programs. Over the course of his distinguished four-decade career, Kaveh has focused on working with leaders and the coaches who coach them, challenging them to change their perspective to be present in the NOW. We know you will enjoy his responses to our interview with him this month.
AJO: What makes executive coaching such an important career opportunity today? 
Kaveh Naficy: There are a lot of side benefits advertised as the reason to consider an executive coaching career – yes, it's flexible, you can do it from anywhere, and it's a place where experienced professionals can continue to deliver high value – but I don't see these as core reasons to consider a coaching career.
Instead, people considering a coaching career should be centered on two core things. One, do you desire to be in the service of another person to help them get to the next level? And two, are you yourself in discovery of where you are and who you want to evolve into? The most successful, and fulfilled, executive coaches have a curiosity about themselves and how they impact the world around them. Graduates of the programs I lead go out there and raise consciousness with leaders and with themselves to make a big difference in the world.
AJO: What characteristics should an executive coach have to be successful? 
Kaveh Naficy: It comes back to being a person who wants to be in service to others. That requires a certain presence and spirit that drives you. It's something that the leaders being coached can sense without the coach even speaking.
Leaders being coached are very busy people. If the coach is going to be one of the only people that spends regular high-quality time in a completely trusting environment with a leader, it is vital that the coach truly connects with the client at a deep level. It's not about what's on your resume, if you wrote a book or have this or that certification. It's about truly being present and being with the client. The greatest coaching happens when you are invited into those conversations the client has with him or herself.
AJO: How have you seen executive coaching change in today's virtual work world? Are there things that have been gained, or things lost, for coaches facing the dynamics of remote work?
Kaveh Naficy: Well, there's remote and then there's remote. There's remote as in, "I'm gonna coach you by Zoom and we are still going to excavate at the deepest levels of emotions and intentionality." Those sessions can have great meaning.
Then there's a more accelerated, speed dating type of remote coaching where you're purely focused on something tactical, like "how do I ask for my raise?" These conversations are akin to band aids masking much deeper wounds.
In a virtual work world, we need to be careful not to take the express lane. We still must slow down and connect. I still insist on meeting the coaches and leaders I coach at least once or twice during my tenure with them because that presence is very hard to capture when you are purely remote. It's good to connect in person, take the corporate uniform off and really talk. This is when you can usually get to the real stuff. That is why I am committed delivering RESERO as an in-person program.
AJO: Are there philosophies you seek to impart on tomorrow's generation of executive coaches? What are they and why are they so important? 
Kaveh Naficy: When someone begins their journey as a coach, they should be in discovery about themselves. They should really want to understand who they are and what's possible for them because until you come to terms with yourself, it's very hard to go coach someone else.
We all have biases and preconditioning which may lead us to hear things differently through different filters. Gender and age biases are great examples. As a new coach, you need to come to probe and come face-to-face with how your preconditioning shapes your coaching. We spend a good amount of time learning about the growth mindset in RESERO.
This means actually being as comfortable when making mistakes as when you do things right. In fact, there really is no such thing as a mistake when you coach someone, you learn by what they don't respond to as much as you learn by what they respond to. It's curiosity that makes this discovery process effective.
I do find that coaches that have more life experiences, or days on earth, have greater wisdom and more context to build upon. But younger coaches can earn this experience with a heightened sense of awareness and a hunger for learning.
AJO: What is one executive coaching technique that has remained consistently successful over the years?
Kaveh Naficy: Mirroring continues to be a very powerful coaching tool. When I am mirroring a presence that I really wish for the leader I'm coaching, it can have a significant effect. We have these mirroring neurons in our eyeballs that are there to reflect back emotion. Now with virtual coaching you might lose the whole ability to leverage mirroring in a coaching session.
Again, it comes down to presence. There are two connotations to presence. One is here and now, like the only thing that exists is right now, is this coaching session. The other is what we just talked about and can mirror. By mirroring empathy, care, listening, curiosity, balance, peace, etc., we can affect a person's ability to quiet their mind, their chatter, amplify their reflective selves and enable true evolution and growth.
It is important to not bring judgement, assessment, or solutions to the process. You're not a coach to solve the problem for them. You need to give them the space where they can come to their realizations on their own.
AJO: The RESERO coaching program offers six key program modules. Which one is the most valuable or eye-opening step for program participants? 
Kaveh Naficy: The most foundational component of our RESERO program is the module on presence. Without it, it's like building a house without the foundation. I believe it's what sets the RESERO coaching experience apart from other ICF accredited programs. Tools such as listening skills, asking powerful questions, and delivering feedback all rest on a foundation of presence. For example, how can you ask good questions if you aren't curious. If you are not truly there and aware, everything is affected. That's why in our RESERO curriculum we spend a great deal of time on the value of presence. I truly believe it's what sets the coaches we develop apart.
AJO: What made AJO the right partner to jointly deliver the RESERO program with you?
Kaveh Naficy: I had a company that in its early years was very similar to AJO; we were like family. It was a meaningful part of my career. I see similar values and that culture of family in AJO. Shannon and Andy have really built that same, caring and meaningful environment that embraces their employees as well as their clients like family. There's a personal touch and tradition that has a lot of meaning for me and that is why I chose to collaborate on this RESERO program.
Partnering with AJO has also availed the artistic freedom to apply my insights and intuitive creativity to the curriculum and make it unique. In fact, many of our first students were already coaches that wanted to dig deeper into what is possible. And the response has been tremendous. Many say that "the program has helped me to become an entirely different coach." It's been an eye-opening experience for many of them that has taken their coaching career to new levels they didn't know were possible. We have seen real magic happen in the room during our program. You can't even really put those moments into words. You just need to experience it to fully understand its impact.
For coaches interested in learning more about the unique Level 2, ICF-accredited coaching experience at RESERO, we invite you to learn more here. The program is currently accepting applications for its Fall 2023 cohort with programs beginning on August 30. For more information and to apply today visit: https://www.ajoresero.com/apply-now/.