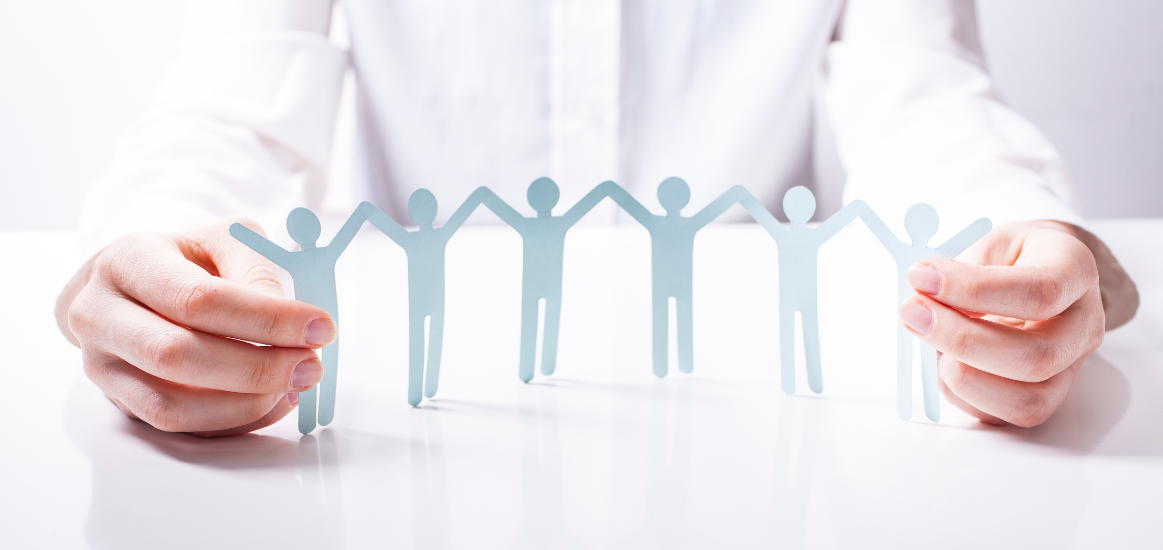 Four Challenges Facing Human Resources in Today's Work Environment
Human resources teams have been on the frontline of massive workplace changes for the past several years. HR professionals have had to show remarkable adaptability and resilience to evolve and rapidly lead through challenge after challenge. Many of the issues that HR teams will tackle in 2023 are a continuation of issues that have been at play but have now become permanent aspects of the workplace.
Here's a look at the biggest challenges currently facing today's work environment and some tips on how to overcome them.
Employee Experience
Over the past 18 months, talent has been scarce as employees have been leaving for higher paying jobs. This is creating an intense focus on talent retention and with it enhancing the overall employee experience. According to Gartner this has become a top priority for 47% of HR leaders. To set the stage for a positive employee experience, these leaders are enhancing their investments in talented employees by training and developing them rather than recruiting and training new ones. HR leaders know that money isn't everything, but compensation is always part of the equation when it comes to keeping talent. Many have found that tailoring benefits to your company's workforce can also help with talent retention. Further, increasing the transparent communications around the "Total Rewards" of a position, not simply the monetary compensation, can enhance the employee experience. It isn't always simply the wage of a position that makes it valued. Other intrinsic benefits including flexibility, culture, inclusion and growth opportunities can lead to a highly valued employee experience.
Talent Acquisition
It's an intensely competitive job market and attracting new talent is a challenge that continues to persist. Gartner's survey found that 36% of HR leaders say their sourcing strategies are insufficient for finding the skilled talent their businesses need. To recruit highly skilled workers in today's labor market, organizations are getting more creative while leaning hard on what makes their organization stand out, whether it be its culture, benefits, reputation or other valued job characteristics. Organizations are using intelligence-based recruiting practices and getting more sophisticated with their competitive intelligence to out recruit their competition. They are also looking to expand traditional recruiting searches beyond local markets, taking advantage of new hybrid and remote work trends.
Delivering Workplace Flexibility
Many HR teams faced the trend of employees wanting more flexible workplace arrangements following the pandemic. This remote work and hybrid work world has become the true "future of work." While not every position can be performed remotely, more and more employees are being offered workplace flexibility options which can help the two points above – improving the employee experience and broadening the spectrum of talent that can be recruited. Companies have found that employees appreciate that their company is willing to be creative and flexible, while still offering opportunities for professional development. Even though many companies are now strategizing a return-to-office plan for the future, this shift of working two to three or even five days a week from home is here to stay. In light of this trend, HR departments must be ready to handle long-term flexible schedules, especially for talented employees.
Employee Wellbeing
Employees are being asked to do more with less and this continues to result in employee burnout. It's important for HR teams to provide employees a healthy work-life balance. HR should touch base with leaders on a regular basis to ensure teams are balancing the demands of their jobs in a healthy way. HR should invite department leads to connect with individuals for a "temperature" check on workplace stressors and formalize ways for employees to act on mentally healthy choices. Ideas might include hosting a mediation event or offering one additional mental health day a month or an extra day off for a birthday or work anniversary. It's also critical for leaders to address the root cause of burnout, which is oftentimes driven by workload. Surveying employees is a great way to better understand how HR can best support employees on their journey to wellness. HR should encourage employees to use the benefits offered to them and regularly collect feedback on how to improve going forward.
2022 provided some significant challenges for all human resource teams, but at the same time provided great opportunities to redefine the HR function. Being able to find innovative solutions to these unique challenges should encourage collaboration with other department leads. HR professionals should be excited about the challenges that lie ahead and consider how they are laying the groundwork for the future of HR in their company.